First Steps to Getting Rid of Odor after a Fire!
10/23/2018 (Permalink)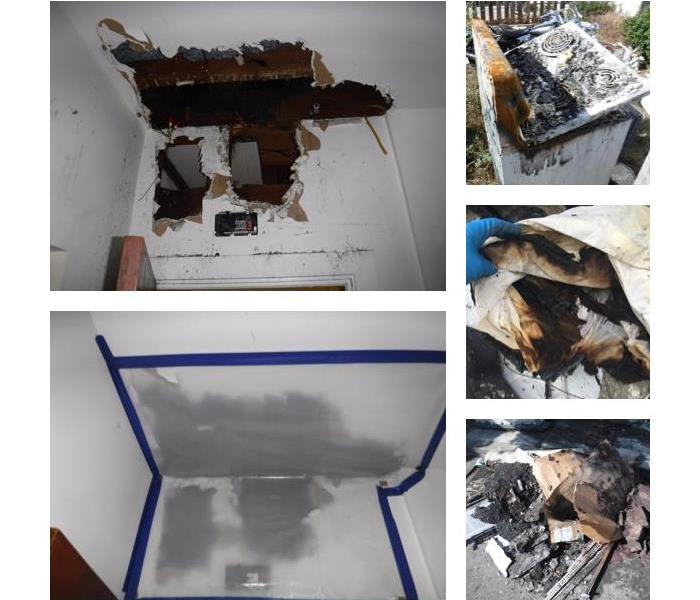 This Photo shows the different Sources of a Fire Loss that can cause Odor to Permeate through a Home or Business.
The First Step to Getting Rid of Odor from a Fire!
If you recently had a Fire in your Home or Business and have a very strong Odor present along with Soot and Debris everywhere the First thing you want to do is remove the Source of the Fire. Removing the First Source of the Fire, whether it be from an Electrical Fire, a Stove Top, Microwave Oven or even an Electrical Blanket, removing it will assist in getting rid of the Strong Odor Smell.
Of Course, removing all the other Burnt Items and Debris right away will also stop the lingering Odor permeating through the Home or Business.
Depending Where and How the Fire Started, Once the Source and Burnt Debris are removed the Section that Caught Fire can be contained off with Plastic to stop the spread of that Odor.
Special Deodorization Equipment can also be placed in the Home or Business to assist with the Odor from a Fire.
Contact SERVPRO of South San Francisco City/ San Bruno for More Information on Fire Damage and Odor Control at 650-794-1000. We are the Fire Damage Restoration Professionals!