The Use of a Dehumidifier in the Bay Area!
4/28/2020 (Permalink)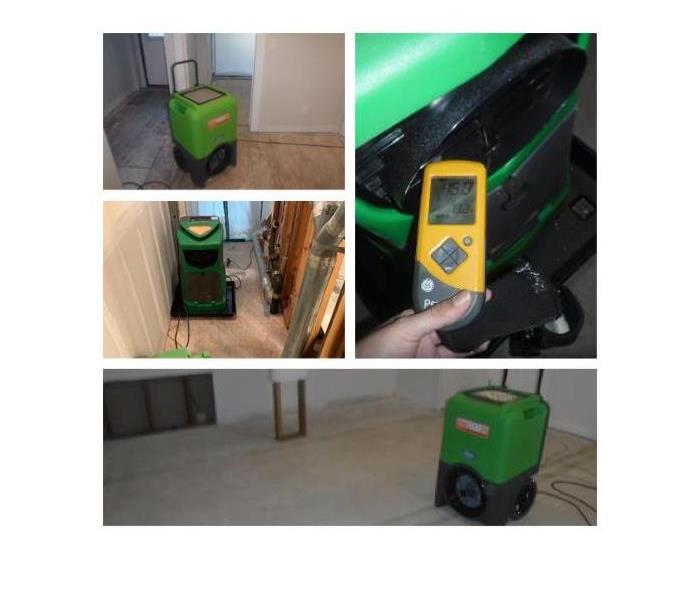 Our clean and green Dehumidifiers have been used on many mitigation projects that have had water or mold damages.
What is a Dehumidifier and what is it used for?
The Dehumidifier, also known as a Dehu for short, is mainly used on mitigation projects that pertain to water or mold damages in residential or commercial spaces.
Many do not realize that there is a science to drying out buildings and homes affected by water losses and the Dehumidifier plays a huge role in that drying process by raising the temperature.
The Dehumidifier has drying technology that helps control the humidity and stabilizes the environment which assists with evaporating the water in the air and from materials that are affected by the water. The Dehu basically sucks up the wet air and spits out dry air which then eventually drys out the location.
The Dehumidifier works best with Air Mover's and should be left running for 24 hr periods without interruption. It's like boiling a pot of water, once turned off, you have to start all over again to get to that boiling point.
For more information on Drying Equipment contact SERVPRO of South San Francisco City/ San Bruno at 650-794-1000!