The Air Movers Used in the Bay Area!
4/28/2020 (Permalink)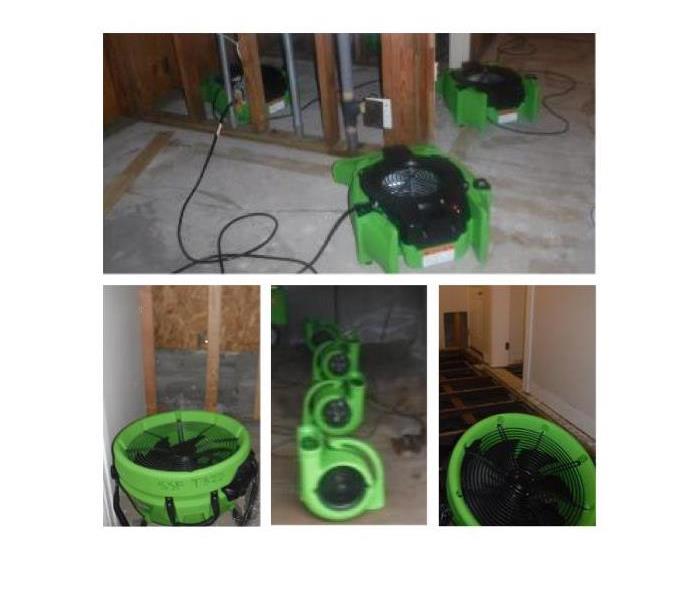 Placing our Clean and Green Air Movers on Mitigation Projects to get the project dried in a timely manner!
What are Air Movers and what are they used for?
An Air Mover is a piece of equipment that assists with the drying process on mitigation projects that usually pertains to water losses or even odor removal. The Air Mover pushes the air around from one space to another space and works hand in hand with a Dehumidifier or an Odor Control Device.
Usually multiple Air Movers are placed at a time depending on how much area is affected. While the Air Movers are pushing the air with moisture around the Dehumidifier uses it's technology to suck in and dry the airs moisture out.
The Air Movers can be placed in different positions and directed at specific sections of the buildings structure. Usually the Air Movers are pointed toward the affected wet sections of walls, ceilings or even the flooring to focus on drying points. As the wet materials dry the Air Movers are removed!
There are different types of Air Movers, but they all pretty much do the same work- Get the Project Dried!
For more information on Drying Equipment call SERVPRO of South San Francisco City/ San Bruno at 650-794-1000!