Wet Carpets? No Problem!
12/7/2021 (Permalink)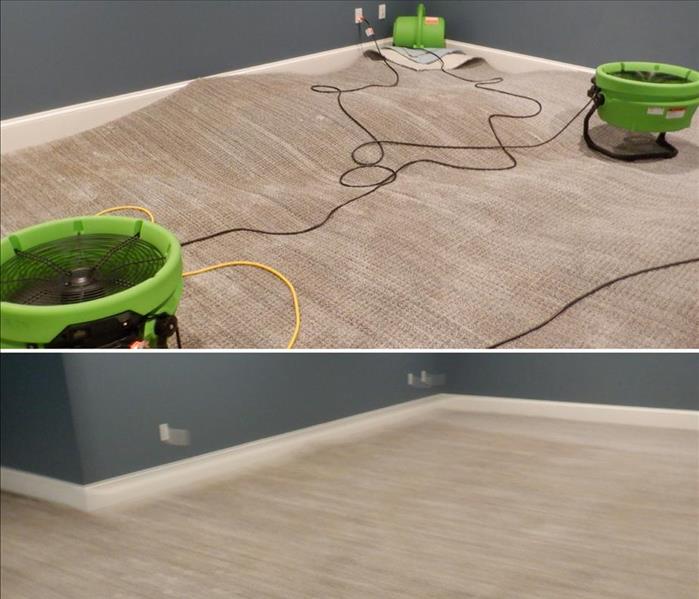 Water mitigation to wet slushy carpets affected by water loss; a few days of Airmovers & Dehumidifier (Dehu) placement, carpets dried back into place.
Imagine this: After a long busy work week, it's Friday, and all you want to do is get home, get comfy, and put your feet up for the rest of the night. Problem is, the minute you take your shoes off at the front door, you step into WET CARPET! Your socks are soaked, it's cold, and your weekend has just begun, but not the way you hoped. What do you do?
Simple! Call SERVPRO OF SOUTH SAN FRANCISCO/ SAN BRUNO at 650-794-1000 for your next steps! Whether it is from a storm back up, or an overflowing faucet that a family member may have forgotten to turn off, water losses are unexpected, and an inconvenience. First thing first is to identify the source that caused the loss, to prevent more loss to occur. Please note: There are safety precautions to take while looking for the source. Electricity and water are a dangerous combination if (unfortunately) found located together. Call 9-1-1 ASAP if this is the situation.
If you have questions or require services, call SERVPRO of South San Francisco City/ San Bruno at 650-794-1000.
Our highly trained, professional staff will:
Determine the extent of the water damage;
Provide steps and a plan for drying;
Use highly-technological equipment to correctly mitigate the water for extraction; and
Restore your property, "Like it never even happened."