San Mateo County Residents: Mold Issues
10/16/2017 (Permalink)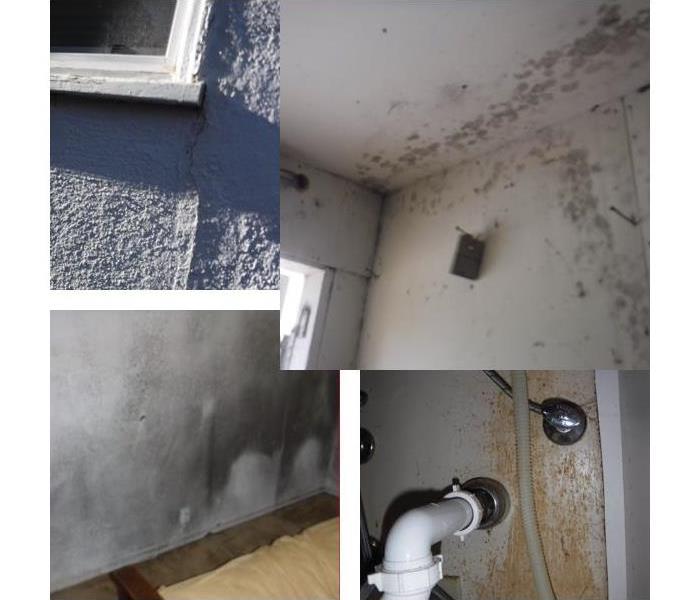 Mold can happen anywhere and spread if left untreated. Contact a trusted Mold Remediation Service Provider to properly Remediate Mold Damages.
Got Mold? Begin planning the next steps!
SERVPRO of South San Francisco City/ San Bruno receive many calls about Mold Issues. In our last blog about "Got Mold?" we discussed finding the source of water intrusion that is causing that mold to grow. Once that source of water intrusion is fixed and stopped you can than begin planning the next steps to handle the mold.
Why is Planning Important?
It is very important to plan the next steps of action when working to remediate mold; especially if you want it done correctly. Having a plan of action will help make the process much easier for you and other parties involved. Knowing what steps you're planning on taking and what to expect to properly remediate the mold will help save time and money.
What to Plan for?
Reaching your Goal to Remediating the Mold Damages Correctly
Who to Contact and When to Contact
What Resources/ Financials will be required
Knowing the Extent of Mold Damages
Will you have to Temporarily Relocate
Your Timeline: Start to Finish
The Changes that will occur during the Remediation Process
Expecting Delay with unwanted circumstances that can arise
Knowing your involvement and decisions are very important
Will your personal belongings need to be moved or cleaned
Know it can become overwhelming during the Mold Remediation Process
How do you know if the Mold Remediation was done correctly
Will you need to Re-build
When you have planned for the expected and know what direction you want to take you will be on the right path to correctly remediating mold at your residence or business.
Stay tuned for our next "Got Mold?" Blog!
Call SERVPRO of South San Francisco City/ San Bruno with any questions about your Mold Damage at 650-794-1000. We are here for you!