Fire Damage Clean Up in the Bay Area!
7/5/2018 (Permalink)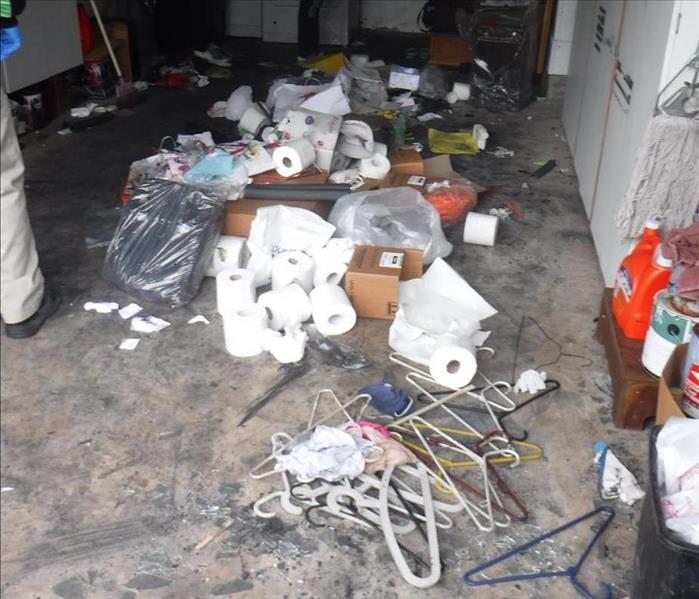 This Residential Property in South San Francisco Required Fire Damage Clean Up to the Garage. The Fire Department Piled Up the Contents and Debris.
What is Fire Damage Clean Up?
Did you recently have a Fire Loss to your Property? Is there Soot and Debris all over the Place? And you don't know where to Start to get the Property back together and cleaned up?
Well Calling SERVPRO of South San Francisco City/ San Bruno can Help!
Fire Damage Clean Up consists of Cleaning All the Soot and Debris from the Entire Properties Structure. That is Cleaning everything from Floors to Ceilings, to every Window and Door within the Structure. Also, Cleaning all the Contents within the Structure, from Couches to Appliances. There are many different Techniques used when performing the Clean Up, so calling in the Professionals is important.
SERVPRO of South San Francisco City/ San Bruno Specialize in Cleaning Properties that have been affected by Fire, Soot and Smoke. From sorting through Debris, Deodorizing and Cleaning Walls and Contents. We take the appropriate steps necessary to get the Cleaning done correctly and efficiently.
Call Us Now at 650-794-1000 for more Information on Fire Damage Clean Up!