Mold Happens in the Bay Area!
7/12/2018 (Permalink)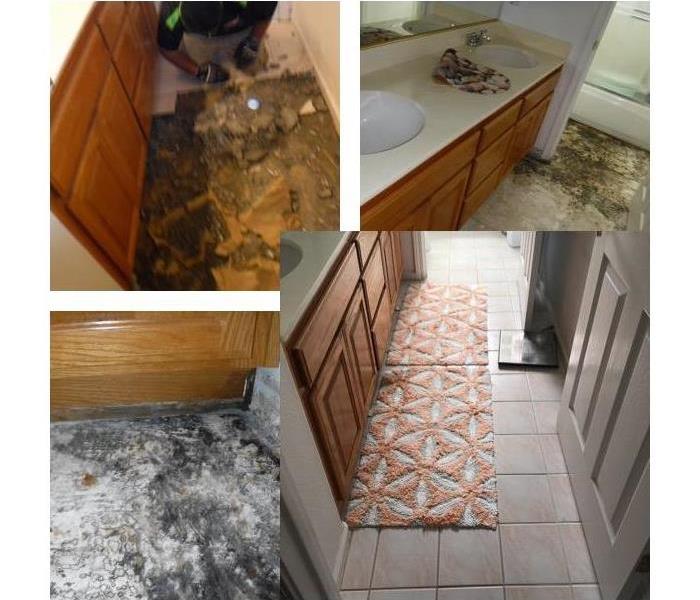 This Home in the Bay Area had Secondary Damages Occur from not Properly Drying a Water Loss that happened in the Bathroom.
Mold Can Happen When the Professionals are not Called!
Did you suffer a Water Loss and not call in the Professionals to help? Did you just Clean and Towel Dry the Surfaces after the Water Damage Loss?
If so, you are at risk for Secondary Damages. Secondary Damages can consist of Mold Growth and Wood Rot. When Customers try to take care of Water Losses themselves and are hesitate for calling in the Professionals, they are doing more Damage than Good. It's great to Clean the Water away yourself, but best to have a Professional Inspect to make sure nothing is wet.
The Benefit of having Professionals called in for Water Damage is knowing that Materials will Actually be Checked for any Moisture and will be Dried Properly if Required, so the Secondary Damages don't occur in your home. No Water Loss is to Big or Small and knowing you can contact the Professionals for help and assistance will ensure your Homes Health in the long run.
SERVPRO of South San Francisco City/ San Bruno are your Professionals to Call! Contact Us at 650-794-1000!