Crawl Space Sewage Clean-Up in the Bay Area!
7/12/2018 (Permalink)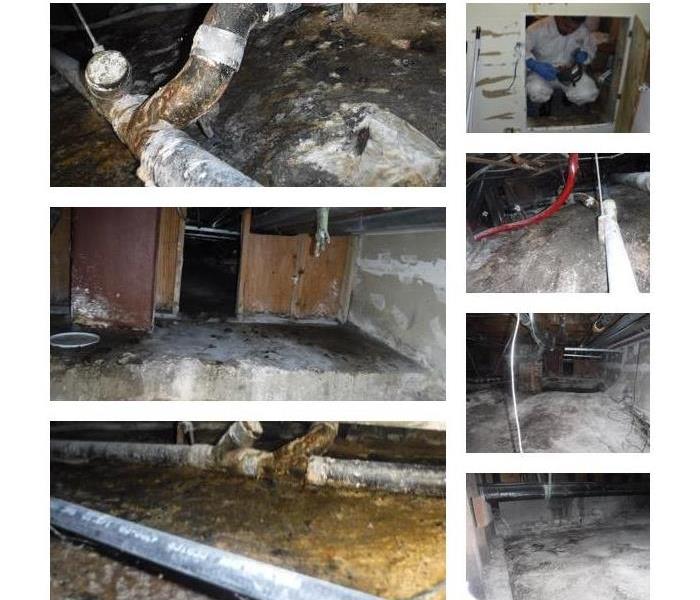 This Crawl Space had Raw Sewage caused by a Storm in the Bay Area. Our Technicians Cleaned and Sanitized Right Away!
Raw Sewage Damage in Crawl Space from a Storm!?!
Believe it or not, Storms can Cause Sewage Back Ups. Sewage Water can get Backed-Up and Cause a lot of Damage due to Heavy Rainfalls and Clogged Drains. When you suddenly notice a Foul Smelling Odor permeating through your Home or Business and Know its Sewage, but do not see any Discharge anywhere- Check your Crawl Space! You May be Surprised to find Raw Sewage.
It is not a pretty sight and not everyone can endure it. But! Luckily, we at SERVPRO of South San Francisco City/ San Bruno have Great Technicians and Experience with Cleaning Raw Sewage, so you don't have to get dirty or put up with the smell any longer! Our Technicians make sure the Cleaning and Sanitizing is done correctly and efficiently. We have the Resources to Handle Raw Sewage!
If you think your Crawl Space has Raw Sewage and Don't want to Look- Call Us Now at 650-794-1000. We are Ready!