The Hardwood Floor Drying System in the Bay Area!
4/29/2020 (Permalink)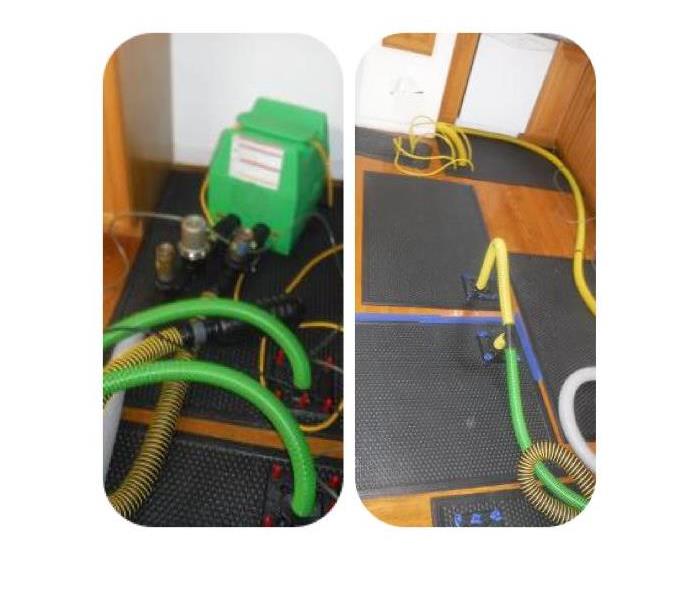 Our Clean and Green Hardwood Floor Drying System works great! We are very successful on saving true hardwood floors!
What does the Hardwood Floor Drying System do?
Do you have true Hardwood Floors in your residential or commercial building? What happens when an unexpected water loss occurs and your beautiful hardwood floors gets soaked? Well, the restoration industry has hardwood floor drying equipment technology that is specially designed to assist with drying and saving true hardwood flooring!
The hardwood floor drying system is placed on top of the wet wood flooring to start the drying process. The system includes the base unit, mats, tubing and connectors that are designed to focus on drying hardwood floors.
Usually hardwood floors can be saved within 5-10 days of being wet when acted on right away. But don't wait to start the drying process on true hardwood flooring. If you wait to long to start the drying process the wet wood materials can start to warp and buckle and possibly cause secondary damages!
Call SERVPRO of South San Francisco City/ San Bruno at 650-794-1000 for Drying and Saving your True Hardwood Floors!