Saving your True Hardwood Floors from Water Damage in the Bay Area!
8/23/2019 (Permalink)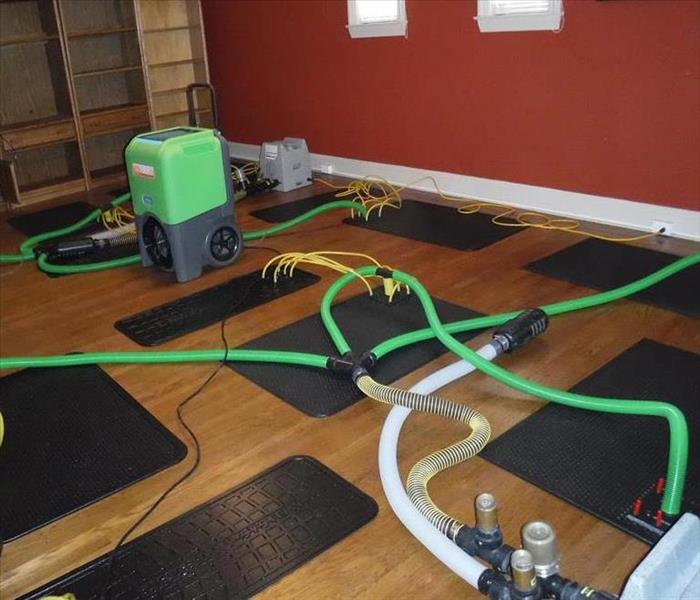 Showing our Hardwood Floor Drying System in action! The special drying equipment was placed right away to save these Hardwood Floors in the Bay Area!
Choose SERVPRO of South San Francisco City/ San Bruno to save your true hardwood floors!
SERVPRO of South San Francisco City/ San Bruno has special and professional drying equipment. Our Hardwood Floor Drying Systems can save your hardwood flooring caused by water damage. One of the main keys is to start the drying process quickly to avoid secondary damages.
Drying Hardwood Floors can take roughly 5-10 days to completely dry and save. We have successfully saved and dried many hardwood floors with our special hardwood floor drying equipment.
It's always best to attempt to dry and save true hardwood floors. Not only are saving your homes wood floors, but your actually saving the environment or in other words another tree!
Call SERVPRO of South San Francisco City/ San Bruno for more information or to schedule an appointment at 650-794-1000